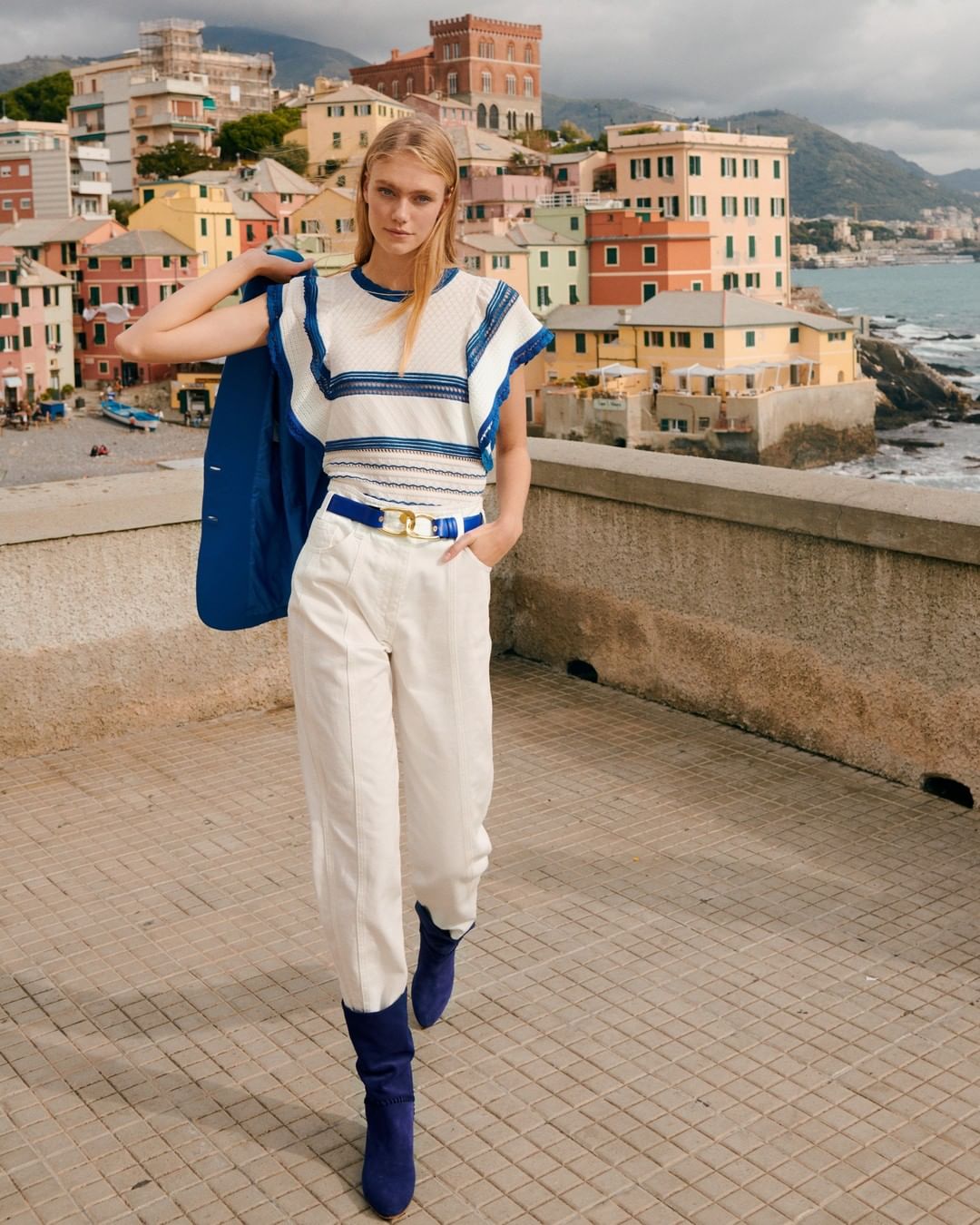 Homage to Italy
12 april
Exquisite casual clothing items are notable for their clean silhouettes and original details: bright coats and tuxedos, dress shirts that can be worn both solo and in combination with mini tops, large high-waisted bell-bottoms, macram? shirts, pencil dresses decorated with raffia fringe for added volume. Prints are central to the collection. Romantic flowers, stripes, checkwork, colored acid-washed denim are presented independently or in harmonic combinations.
Colored denim is a fine alternative to traditional blue. Denim is available in multiple variants with "sunbeaten" stitching. This effect is made possible thanks to new technologies.
The collection is available at the Alberta Ferretti corner store, Floor 2, BoscoVesna, as well as our online store.