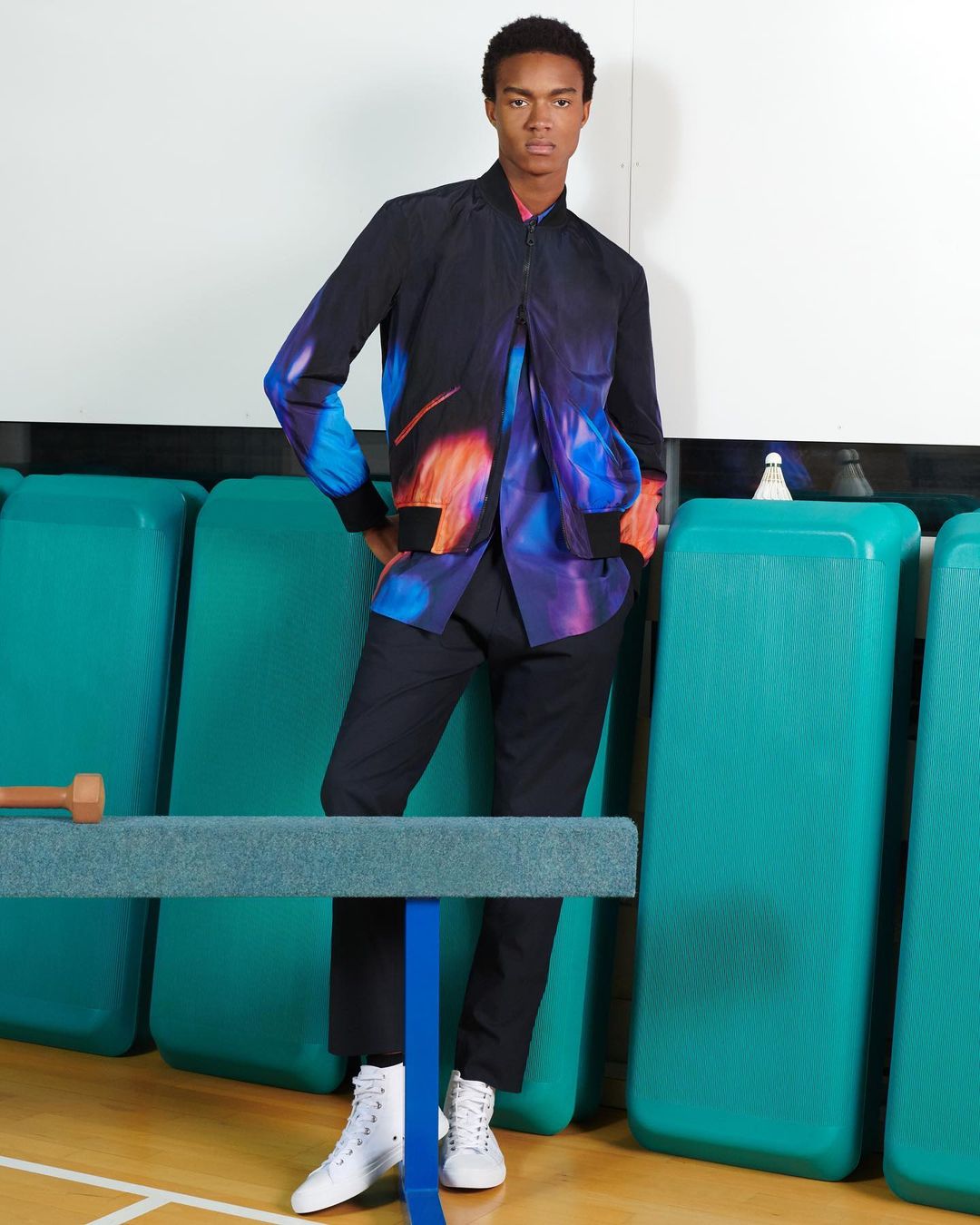 Good Vibes Only
22 january
To kick off the spring/summer '21 season, this series of music-inspired prints and graphics captures a spirit of '90s extravagance and freethinking positivity.
How good will it feel to dance again? Imagine a small basement room, flashing lights and swaying bodies. We're not there quite yet, but soon. This is the spirit of the spring/summer '21 Rave product series, which includes photo prints, graffiti-inspired graphics and other icons inspired by vintage rave posters.
This archive image of an unidentified rave has been artfully blurred and repurposed into a joyful photo print, which appears on a series of printed nylon tops and outerwear plus a full printed tracksuit.
Photo printing is a technique that Paul has pioneered and popularised in his design work since the 1980s. Like dancing, we're certain it will never fall out of fashion.