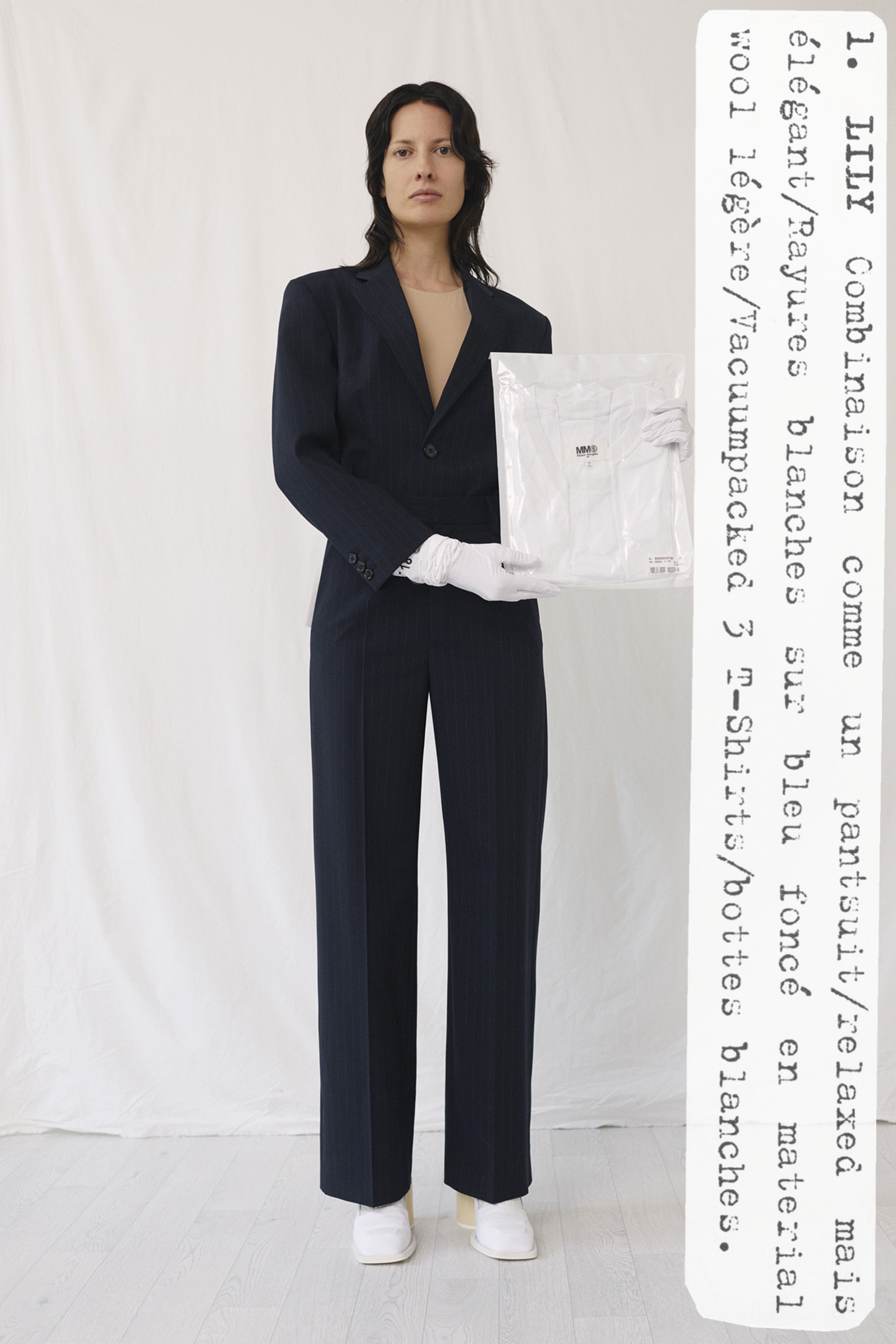 MM6 Resort 2021
22 february
Designed by the MM6 team from home, the Spring Summer 2021 Collection meets the moment: questioning the corporate and embracing the domestic. 'Business on top, party on the bottom' has never been more relevant as the new 9-5 revolves around video conferences from your computer at home. The new MM6 collection focuses on image creation, as both models and staff are seen interacting with garments, accessories and scenography, epitomizing the on-screen dream. 
Things that aren't what they seem are the norm at MM6. A jumpsuit is actually two pairs of pants, conjoined at the waist, the upper pair flipped up over the shoulders. A white dress is the brand's signature chair cover in white muslin transposed seam for seam as a bib dress. A necklace is a giant, blown-up ring. Nearly every single item contains some kind of clever trick.
View the collection at BoscoVesna on Novy Arbat.
19 Novy Arbat