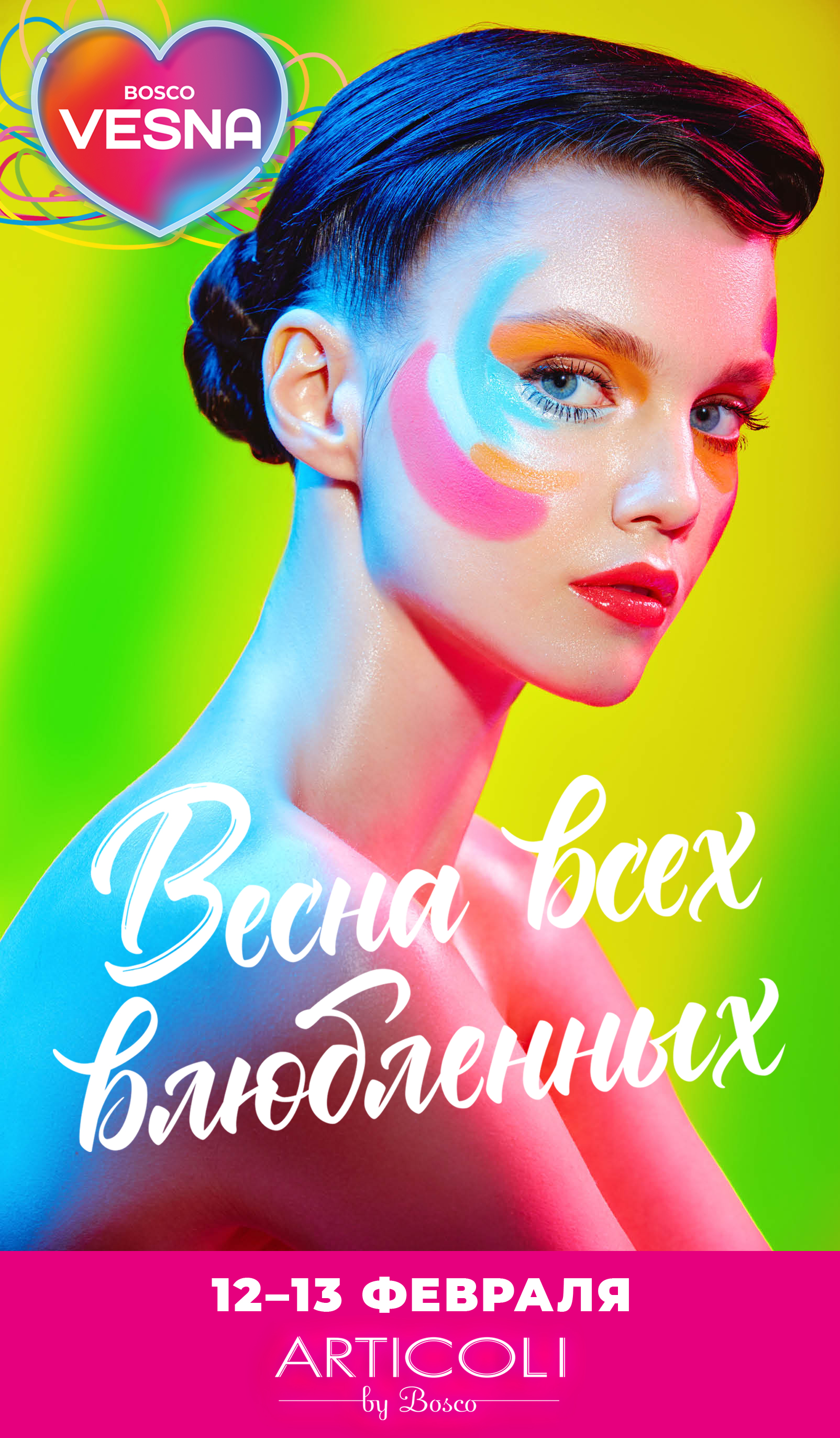 Spring of All Lovers at Vesna. Gifts from Articoli!
09 february
On the eve of the most romantic holiday, BoscoVesna on Novy Arbat is inviting everybody to participate in a festival of love, fashion, and beauty. At Articoli by Bosco on Floor 1, guests will be offered beauty consultations at special stands: Human Design, sight diagnostics, healthy hair, beautiful skin. Professional hairstyling in just 15 minutes with the innovative Dyson styler! Visit the Bork relax zone to feel and look great. Brand corners: face charts for clients with assistance in selecting makeup, guides to the latest items and seasonal bestsellers by beauty experts, as well as consultations on seasonal skincare.
The expansive two-day program promises to grant true "spring rejuvenation": new mood, new experiences. The central podium by Articoli will host lectures and masterclasses: facial fitness training by Darling Nevermind, hairstyling with Dyson, makeup sessions with makeup artist Yulia Timonina, haircuts by Aldo Coppola. Presenter Konstantin Anisimov will be the host of the beauty days.
Every hour a draw will be held on Floor 2 of BoscoVesna. Gifts are courtesy of Articoli by Bosco. Make purchases starting at 5 000 rubles, get a checkout ticket, and take part in the draw. The more tickets you have, the better your chances are! Super draw among the Top-30 checks will take place at the grand finale of the Second Day. Prizes include Dyson styler, Valmont products, Aldo Coppola hair renewal service (haircare, haircut, hairstyling), and a certificate from the Avista-Optics salon.
Holiday discounts up to 20% for all customers. The discounts can be used together with Bosco di Ciliegi and Articoli by Bosco loyalty card offers.
Of course, no holiday weekend is complete without shopping! New spring collections are already available at the Max Mara flagship boutique, as well as the multibrand zone on Floor 2 and the BoscoPi space.