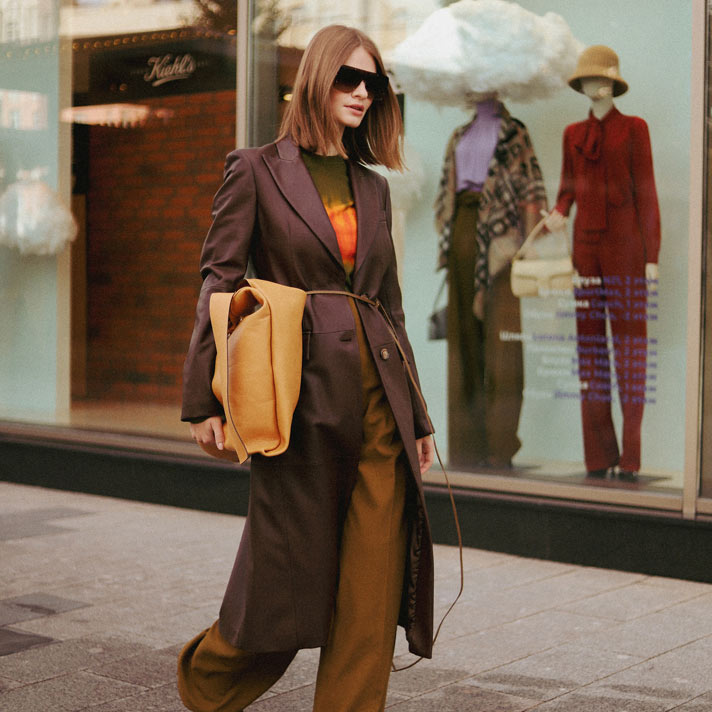 Streetstyle by BoscoVesna
15 october
After the spectacular Fashion Week in Milan, fashionistas turn their attention to urban streets once more. We notice the people on the street and evaluate their looks. Would you like to be the focus of everyone's approving gazes? BoscoVesna is here with several bits of fashion advice!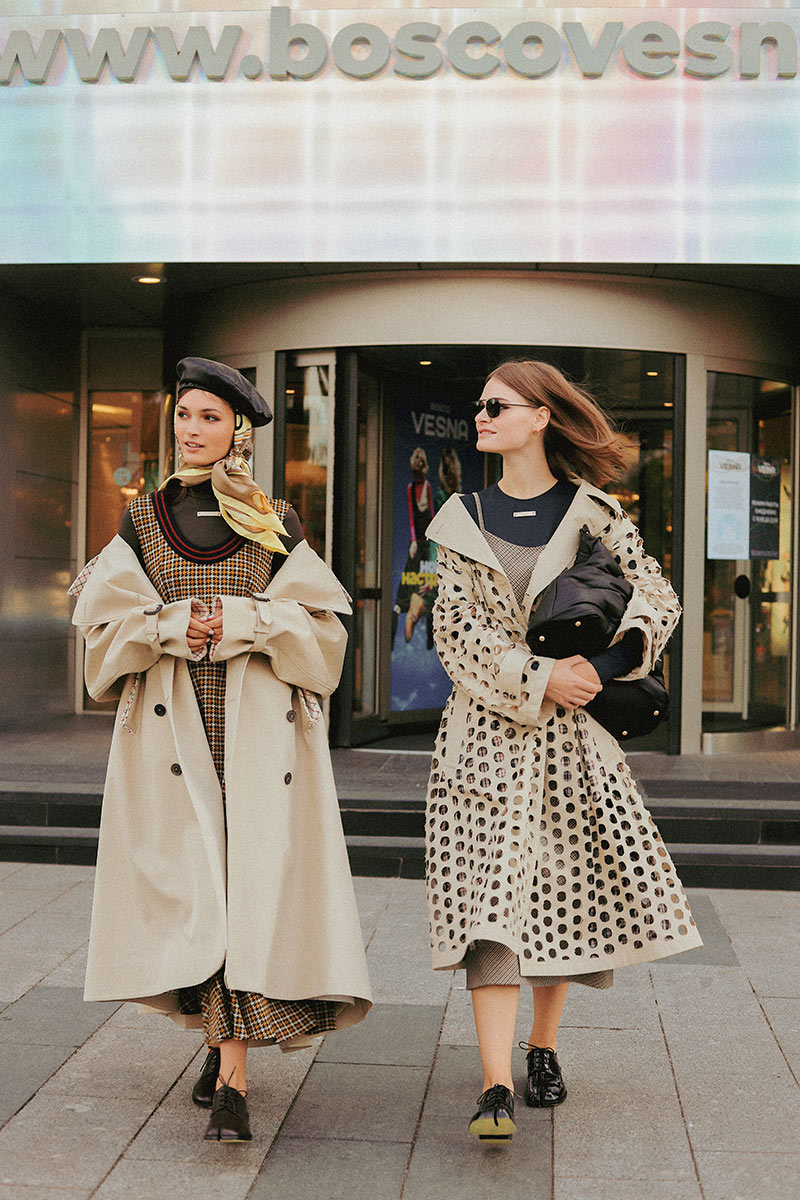 This fall is very much about multiple layers in terms of fashion. To be completely sure of your look, use neutral colors, i.e. black and beige. We recommend trying out the combination of bodysuits, midi dresses, and oversized trench coats. Experiment with silhouettes and don't forget to add a few distinctive accessories, like a beret by Nanushka, a Burberry scarf tied into the form of a headscarf, a pillow bag, or a pair of iconic tabi boots by Maison Margiela.

A stylish look should be based on fine details. We recommend classic yet original models. A Sportmax long sleeve shirt with a tie-dye print (note the unusual colors: khaki and orange), a decorative belt over the coat, a J.W. Anderson handbag, Max Mara glasses with original frames, massive boots by Marni – simply yet fashionable!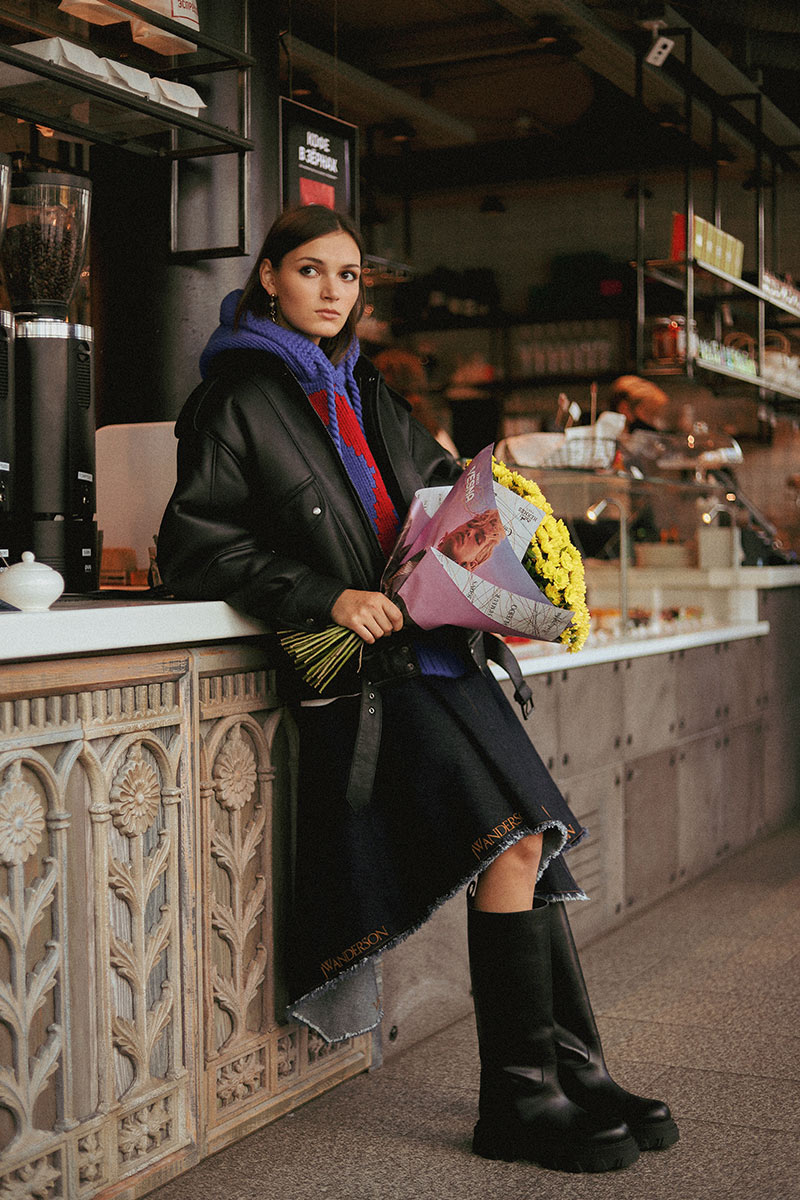 One should also learn how to properly accentuate the look. Here's a stylish combo by BoscoVesna: an oversized leather jacket, an asymmetric dark denim midi skirt, high boots with coarse soles. However, our favourite item would have to be the chunky knit sweater with a contrasting blue-red hood.

Which items from our selection of looks would you try on immediately? Or is everything too beautiful to choose a single favourite?