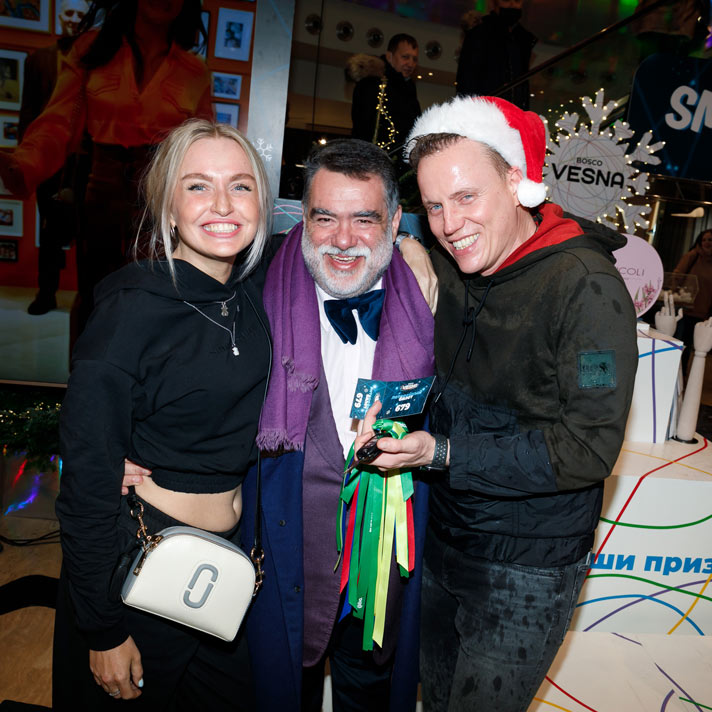 Glamour & brilliance with smart shopping!
13 december
Despite the frost and snow, BoscoVesna was positively overflowing with good vibes this past Saturday! One of this year's popular events dominated the entire Novy Arbat!

We've given out all the valuable prizes! We wish the best to everyone who won and thank everyone who found the time to spend this day with us! Special congratulations to Leonid who won the Smart car!

The happiness that we're experiencing right now is almost indescribable! We hope these memories last as long as possible!

See you at BoscoVesna!