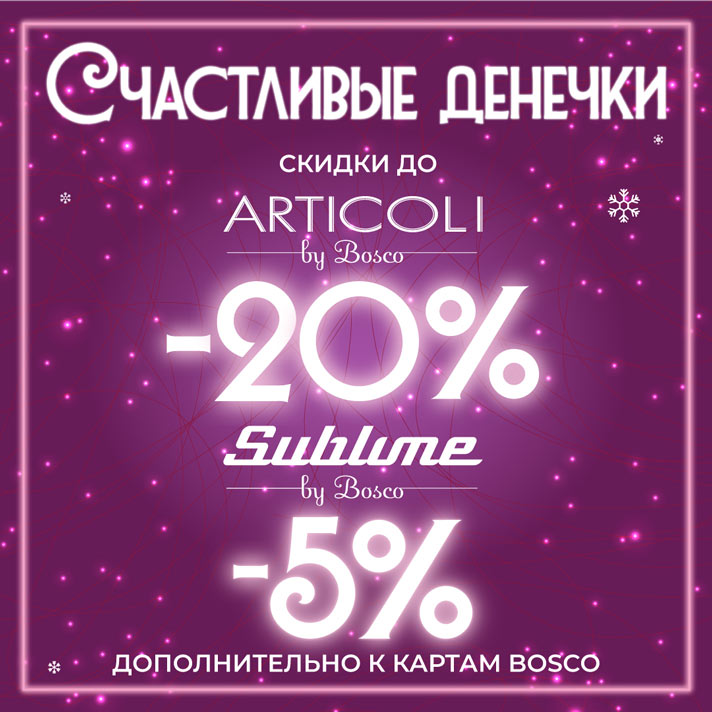 Happy Days at BoscoVesna!
17 december
December 17, 18, and 19 are Happy Days at BoscoVesna on Novy Arbat!
Enjoy discounts up to 20% for cosmetics by your favorite brands at Articoli by Bosco: Cellcosmet & Cellmen, Clarins, Cle de Peau, Gucci, La Mer, Valmont (and many more!). A 5% discount is also in effect for jewelry and watches at Sublime by Bosco!

Articoli by Bosco and Sublime by Bosco are located on Floor 1, BoscoVesna, Novy Arbat.

See you at BoscoVesna!