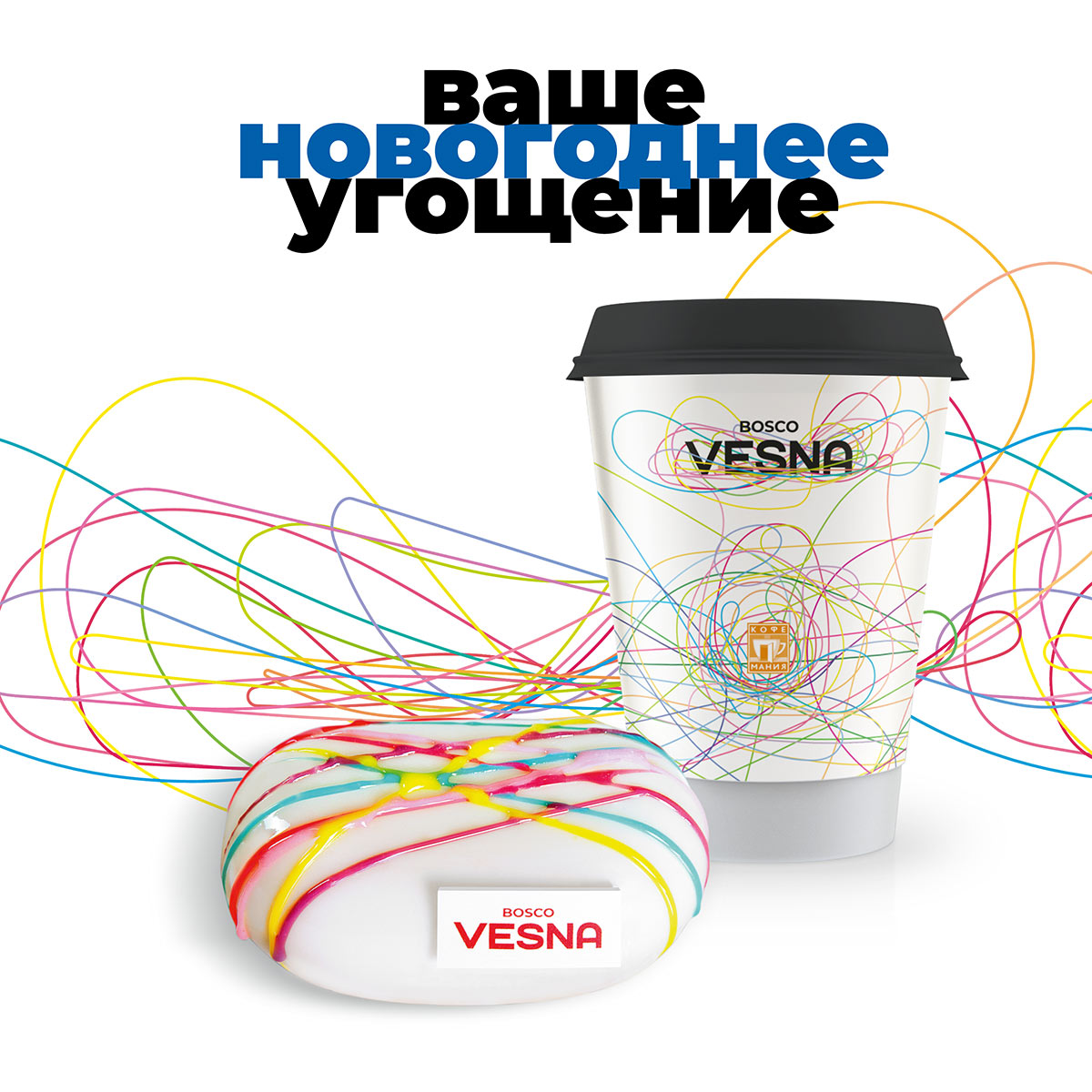 New Year Refreshments by Coffeemania at BoscoVesna
22 december
Finding New Year presents is a wonderful but tiring affair. BoscoVesna offers a selection of gifts that will appeal to all members of your family, as well as all the main holiday staples: New Year trees, decorative globes, and handmade toys.

Just don't forget about self-care in the pre-holiday rush. All December BoscoVesna clients can enjoy special New Year refreshments: hot & spicy mulled wine and the BoscoVesna x Coffeemania dessert that combines the great tastes of almond sponge cake, sweet cherry mousse, and raspberry.

Pre-holiday shopping at BoscoVesna is even better with special holiday prices for A/W 2020/21 collections: starting from December 22, an additional 30% discount is available with Bosco di Ciliegi loyalty cards.

See you at BoscoVesna!