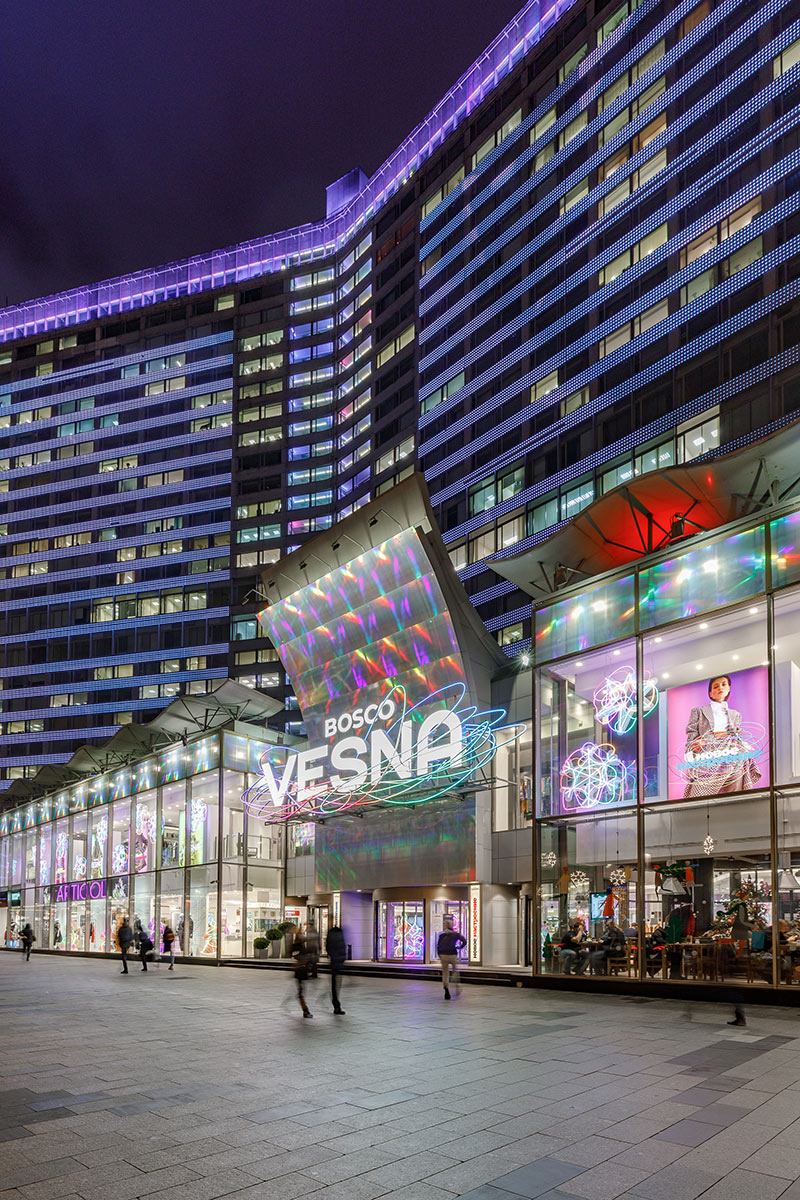 New mood. New experience.
25 december
The new digitalized sign of BoscoVesna – the shopping center located at 19 Novy Arbat – can be seen from afar. The signboard is surrounded by neon lighting, which is in constant motion and reflects the color palette of one of Moscow's main business and commercial districts – Novy Arbat. It's always loud and crowded here, especially now, on the eve of the New Year when there is so much still to do: buy an outfit for the New Year celebrations and find gifts for loved ones and friends.

The shopping center is decorated with a large neon New Year tree that can be seen from all floors. Take a photo in front of it before beginning your shopping spree. The four floors of the shopping center present collections by famous brands. You will definitely find yourself an outfit for the New Year celebrations, as well as a look for the winter vacation.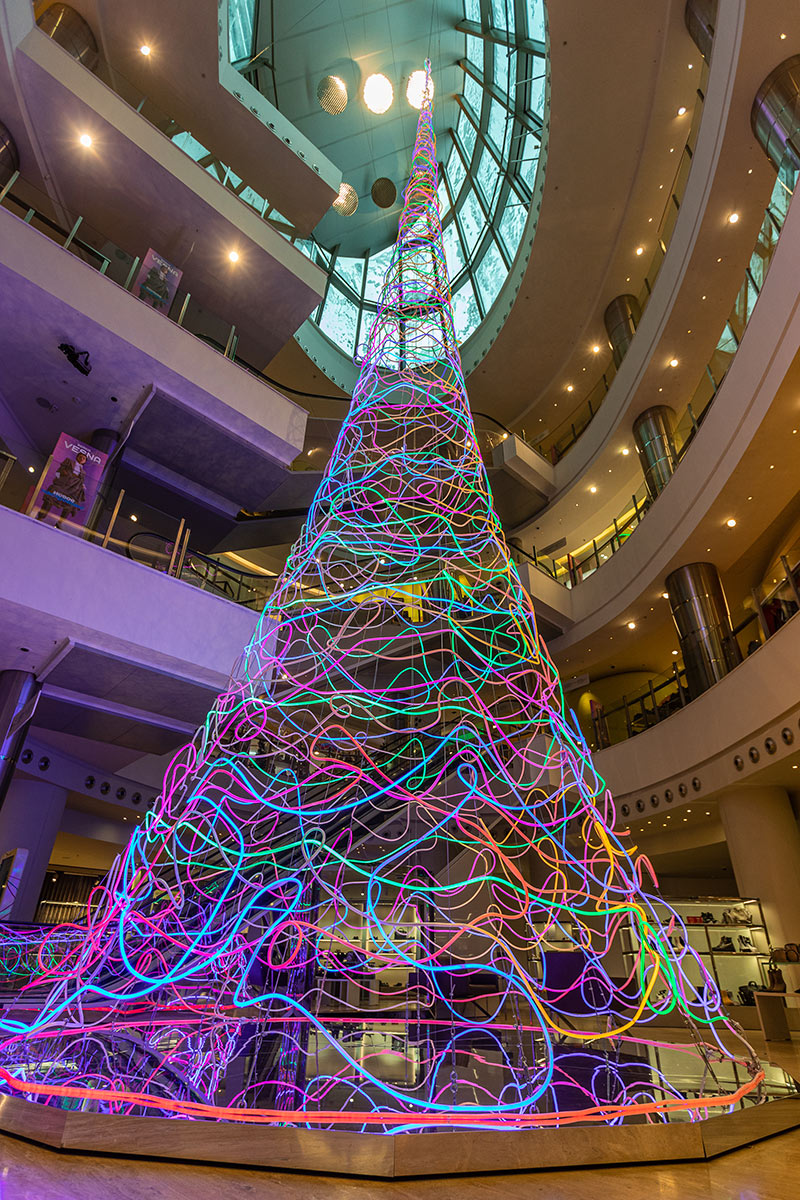 To help you navigate the fashion collections, our stylists have prepared complete winter looks that can be seen on illuminated stands.



To assist customers, BoscoVesna presents a gift catalogue. Copies of the catalogue can be found on special convenient posts. The catalogue provides information of everything that can make for an unforgettable New Year celebration, from minute details to making dreams come true. The catalogue is also available online at boscovesna.ru for those who wish to prepare for their shopping in advance.