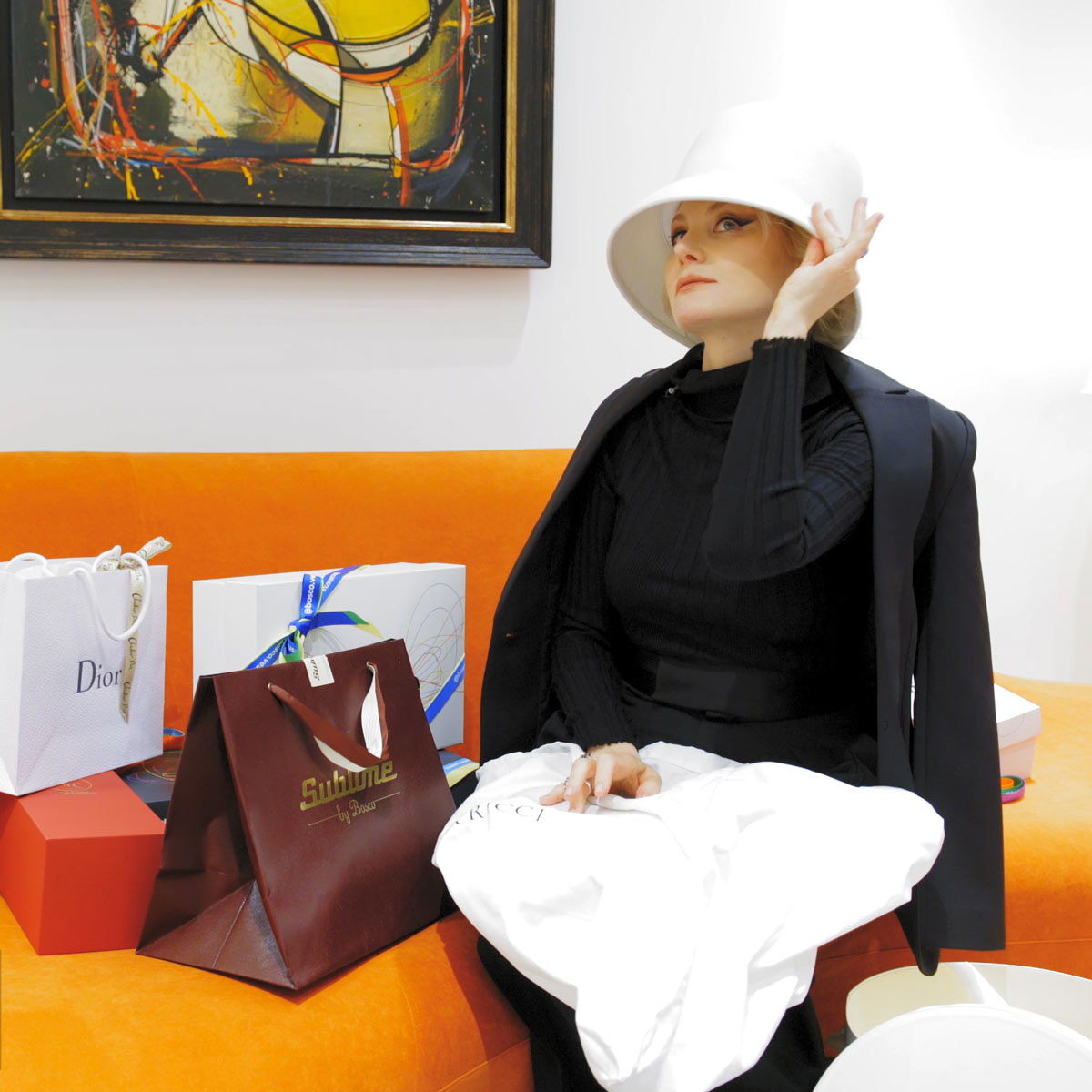 New Year Wish List with Renata Litvinova
29 december
"Allow yourself to be happy!" Renata Litvinova visited BoscoVesna before the New Year celebrations and selected gifts for the person she knows best – herself!

A bag by Maison Margiela will help you create a flawless look in just a couple of minutes and spend more time on beauty sleep, which is so valuable before the holidays. A massive chain by Marni, the ideal red lipstick by Dior, hand-crafted New Year toys, a hat by Nina Ricci. What would you add to this wish list?

Enjoy the perfect holiday shopping experience with BoscoVesna!
Renata Litvinova is wearing:
Jacket Tibi;
Turtle neck Proenza Schouler;
Trousers JW Anderson;
Shoes Paul Smith;
Hat Nina Ricci.

Make-up and hair: Aldo Coppola Vesna