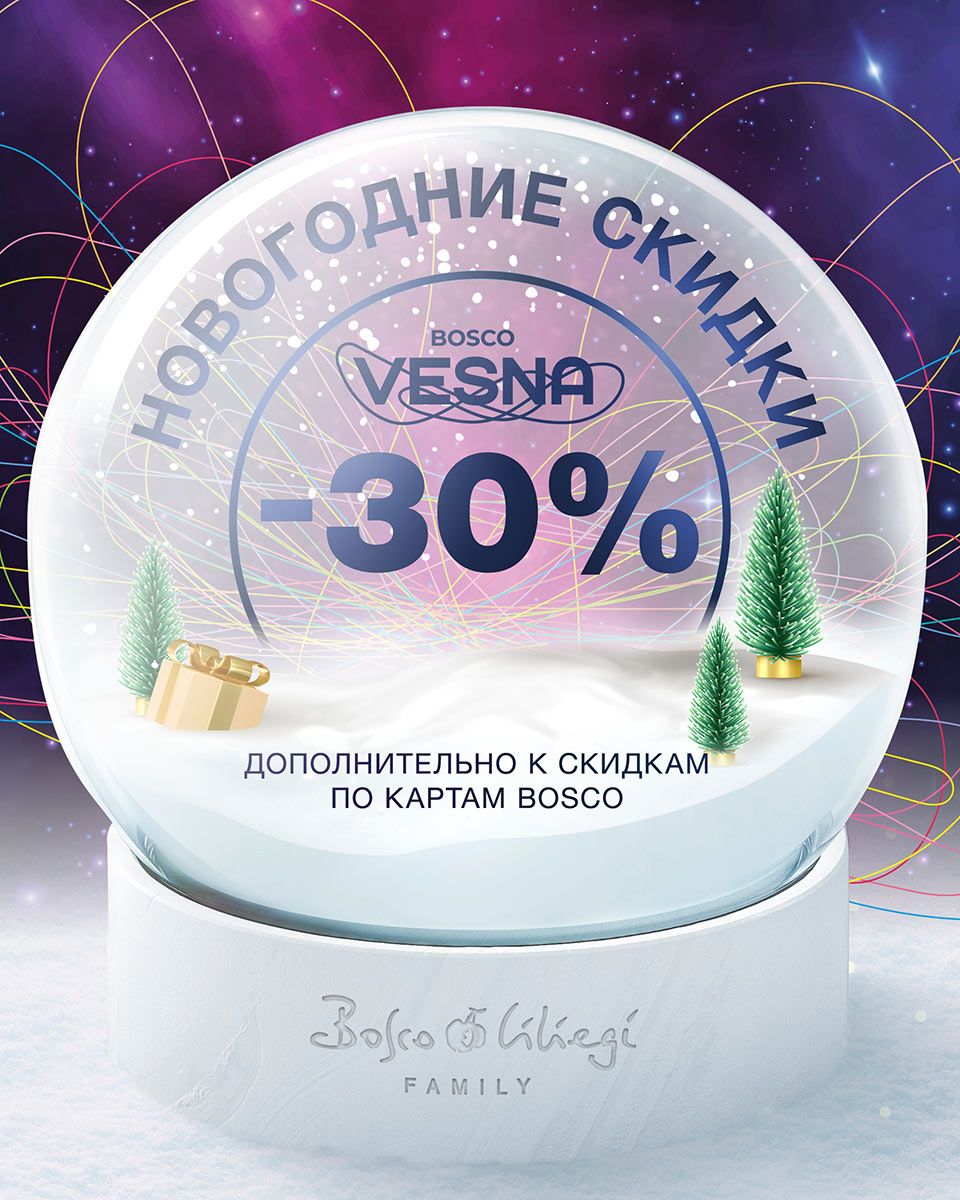 New Year's sale at BoscoVesna
22 december
Starting from December 22, BoscoVesna on Novy Arbat is launching the seasonal sale for A/W 2020 collections. This is the perfect time to buy gifts for yourself and your loved ones or add new items to your collection, all the while enjoying great prices: 30% off A/W 2020/21 fashion collections.

The offer can be added to the discount available with your Bosco loyalty card.

For more details, contact us at 8 (495) 789-96-69.

See you at BoscoVesna, Novy Arbat!